Things to do in Wilmington
Travelers looking for things to do in Wilmington won't have to go far – as the cultural and entertainment capital of the state, Wilmington is blessed with museums, concert halls, and some of the state's top restaurants. Be sure to check out the Christina Riverfront District for a one-stop assortment of attractions, and explore the listings to find what to do in Wilmington.
Offers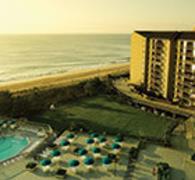 4th Night Free - Stay 4 nights through 5/19/17 & pay for just 3!